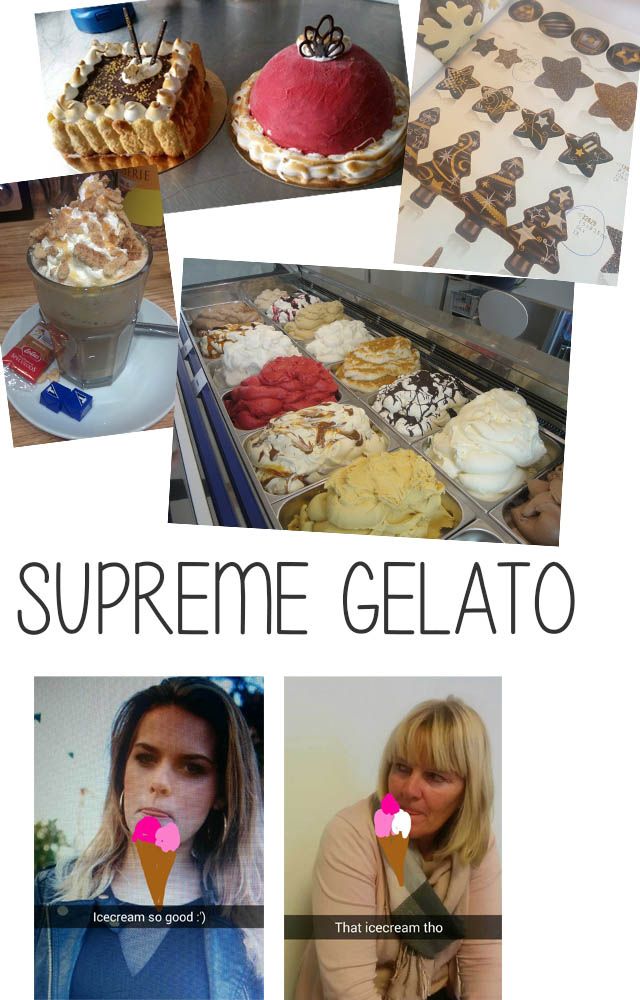 Tijd voor een persoonlijke update want het is
weer even geleden
! Laten we het eerst even hebben over mijn
gelato shop
. We zijn volop bezig geweest om onze ijstaarten te oefenen en wat speciale koffies. En deze snaps (@curlsandbags) moest ik gewoon delen ;-).
ENG: Time for a personal update, it's been a while! First up: my gelato shop.We've been practising on our ice cream cakes and coffees. Just had to share these snaps (@curlsandbags) with you ;-).
Laatst had ik een geweldig ontspannend dagje in
Spa Deep Nature
in Brussel. De Spa is echt prachtig en je wordt er behandeld als een prinses! Ik had ook een heerlijke massage, die kon ik echt gebruiken!
ENG: I had an amazing day at Spa Deep Nature in Brussels. The Spa is gorgeous and you get treated like a princess! I also had a very relaxing massage which I really could use!
Jonathin en ik houden er echt van om naar all-you-can-eat restaurants te gaan. Helaas zijn er in België niet zo veel (goede) te vinden. We zijn naar
Sumo in Breda
geweest en die was echt erg goed! Eén van de beste die we laatst hebben geprobeerd. Naast de sushi waren er ook warme gerechten.
ENG: Me and Jonathin love to go to all-you-can-eat restaurants. Unfortunately there aren't that many (good) ones in Belgium. We recently tried this place in Breda, which was really good! One of the best ones that I've tried lately. It wasn't only sushi but also a lot of hot dishes.
Ik ging naar de persconferentie van Kenzoki in The Hotel, wat zo'n mooie locatie is! In de thee zit een Lotus bloem die opent in het water, echt leuk! Meer over Kenzoki volgt nog.
ENG: I went to the press conference of Kenzoki which was at The Hotel in Brussels, such a beautiful location! And the tea is a Lotus flower which opens in the water, so cool! More about Kenzoki will follow.
A little bit of Choco, he's so adorable 🙂
Bij de YSL party, mijn gepersonaliseerde fles J'adore en een enorme fles van La Petite Robe Noire, meer daarover vind je
hier
.
ENG: At the YSL party, my personalised J'adore bottle and a huuuge bottle of La Petite Robe Noire.
Op instagram maakte @shapes_and_skirts deze tekening van me, hoe leuk is die? Jullie krijgen heel snel te weten wat er in het pakketje zit ;-). Als jullie vaker persoonlijke dingen willen zien, voeg me dan zeker toe op instagram of snapchat. Mijn username is op beide curlsandbags.
ENG: On instagram @shapes_and_skirts made this drawing of me, how cute is this? You will soon know what's in the package ;-). If you want to stay tuned with more of my personal life, feel free to add me on instagram or snapchat. My username is curlsandbags :-).
Nathalie