In 'Sunday shares' post ik artikels waar ik de afgelopen tijd van heb genoten, nieuwe instagram accounts die ik heb ontdekt of leuke youtube filmpjes. Ideaal om je weekend mee te vullen ;-). Zet je eigen bloglink in de comments en wie weet sta je er volgende keer in!
ENG: In 'Sunday shares' I'll post articles that I enjoyed lately, new instagram accounts that I discovered or nice youtube videos. Perfect to check out during the weekend! I'll start with the English ones and end with the ones that are only in Dutch. Drop your blog link at the comments and maybe you're in it next time!
I LOVE this instagram from Laura. She creates the most gorgeous make-up looks, such a nice inspiration!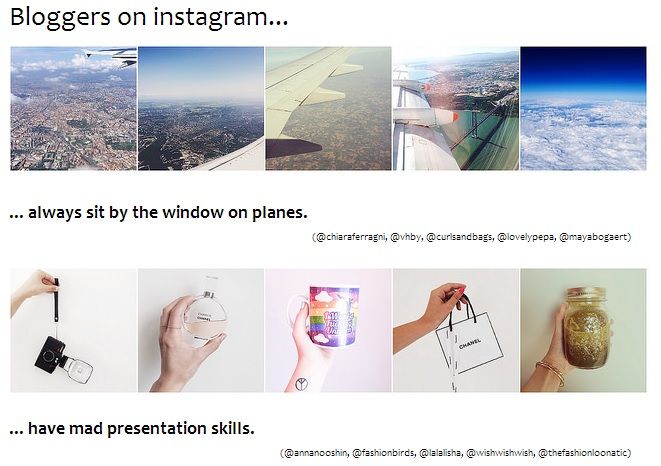 Dress your life shows us some instagram clichés, I'm so guilty!
-The next post are in Dutch only-
Zolea
doorbreekt taboes, erg fijn en informatief artikel over de Brazilian Wax
Handige video van Sheling over programma's om filmpjes mee te bewerken. Haar
youtube
is sowieso een kijkje waard!
Nathalie